Cloud Strife
Cloud Strife
Member Since 29 Aug 2012
Offline
Last Active Feb 20 2019 03:29 AM
"Es tu imagen de ayer como lo será del mañana, mariposa de miel que explota en mis sueños, invades mi aliento con toda tu sombra, que frescas son las tardes dentro de tu boc...
Updated 20 Feb · 1 comments
About Me
After the last TOG chapter. I can only make a tribute to one of my favorites characters.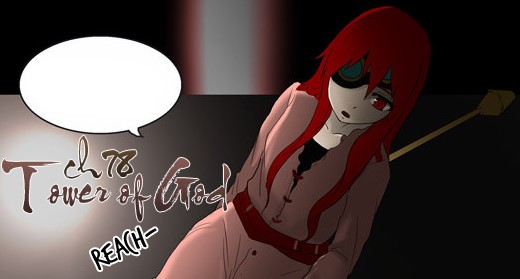 ---
Community Stats
Group

Members

Active Posts

981

Profile Views

7,401

Member Title

Fried Potato

Age

Age Unknown

Birthday

Birthday Unknown

Gender

Male

Location

Former Tenochtitlan

Interests

INTERESTS AND FAVORITES

- ANIME (Cowboy bebop, Trigun, Full Metal Panic, Howl´s Moving Castle, Ghost in the Shell, Macross, Slayers, Rurouni Kenshin Trust & Betrayal, Evangelion, Hellsing)+

- MANGA (Video Girl Ai, Ghost Hunt, Rurouni Kenshin, Tasogare Otome x Amnesia, Full Metal Panic Sigma, Hajime no Ippo, Initial D)

- MANHWA/Webtoon (Tower of God, The Breaker)

CHARACTERS

- Vash the Stampede (Trigun)
- Hwa Ryun (Tower of God)
- Aerith Gainsborough (Final Fantasy VII)
- Ai Amano (Video Girl Ai)
- Tomoe Yukishiro (Rurouni Kenshin/Samurai X)
- Kenshin Himura (")
- Mai Taniyama (Ghost Hunt)
- Sophie (Howl´s Moving Castle)
- Sigyn Erster (Break Blade)
- Lucy/Nyu (Elfen Lied)
- Kanoe Yuuko (Tasogare Otome x Amnesia)
- Spike Spiegel (Cowboy Bebop)
- Lina Inverse (Slayers)

OTHER INTERESTS

- FOOTBALL (Barcelona, Manchester United, C.F. América)

- BOXING (Juan Manuel Marquez, Guillermo Rigondeaux)

- MMA (Cain Velazquez, Frankie Edgar, George St. Pierre)

- VIDEO GAMES (Final Fantasy VII, Metal Gear Solid, COD Modern Warfare)

- FORMULA 1 (Ferrari, ,Force India, Sauber)

- BOOKS(Edgar Allan Poe, Gabriel Garcia Marquez, Jules Verne, J.R.R. Tolkien)

- MOVIES (Cinema Paradiso, Cast Away, The Dark Knight, Amelie)

- TV SHOWS (Family Guy, The Big Bang Theory, Batman The Animated Series, Law and Order SVU)

- STAR WARS (Movies, books, graphic novels)

- Collecting Diecast Model Cars
Viewing Profile: Cloud Strife